Since 1989 Mavi has delivered hundreds of Romav rotary valves for the the Latin American and African markets. The simple concept allows the controlled discharging of bulk materials from silos, deposits and bins or feeding pneumatic conveyors, screw conveyors and others.
With capacities up to 46 m3/h and 340 mm diameter, Romav rotary valves are the leading technology for this type of equipment made in Brazil.
This April 2018 the Brazilian branch of TRW Inc. received another set of Romav rotary valves, in SAE 1020 steel executions, high anti-wear scrape blades and a electronically controllable SEW gearmotor to vary speed by rotation.
If you need modern reliable rotary valves don´t miss talking to Mavi by clicking here.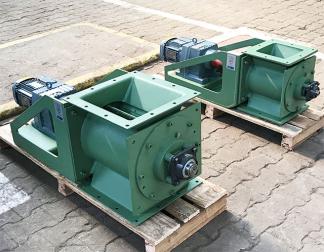 For TRW Brazil a set of Romav rotary valves, SAE 1020 steel execution with high anti-wear rotor blades and gearmotor.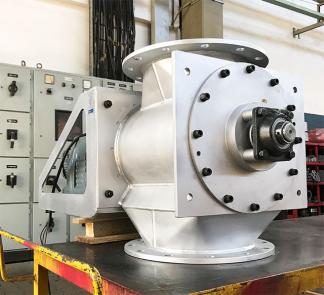 For Hindalco Brazil a 340 mm diameter Romav rotary valve for light powder, March 2018.