It is unusual and perhaps somewhat less practical this configuration, the vibrating screen Velopen or Vibrapen for sugar with Vimot drives on top.

In the years, the configuration with lateral drives crystallized as the best option for access and maintenance of the screen´s cloth and the vibrators.

But in certain situations, due to space problems in old installations where replacement of sieves of other origins is necessary, sometimes the superior drive is unavoidable.

We have the option, we can offer.

As it has now gone to one of the largest sugar mills in the country, to replace old equipment from another manufacturer.

For more on Mavi vibrating screens, click here.
Clicking on the pictures they enlarge fro more details.
Photographs by Ricardo Chiodo, Mech. eng.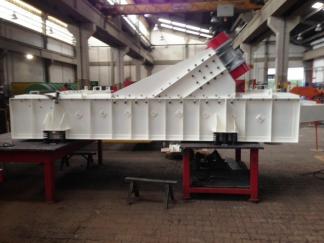 Vimot vibratory drives on top for the sugar industry screens are unusual. But can be used in case of less space available.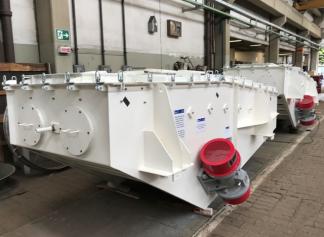 The standard Vibrapen screen has the drives on its sides and easy access to the screen cloth, when servicing the unit.