Since 1993 Mavi has initiated a modest environmental recovery project at its headquarters. Before  an arid extension, with small plants and only for decorative purposes.
In addition to protection against the strong insolation of the region where it is installed, practically without trees in the neighborhood and a lot of cemented and asphalted areas, there was the idea of ​​preserving a few common birds of the region, but discouraged by staying here.
And largely eliminate the intense need for air conditioning in offices, reducing the use of appliances through natural shading. Today Mavi has in its external areas, including sidewalks a true linear micro-park.
With native species predominating, from embaúbas, urucum, Caribbean cherry trees to cocoa. And the excesses of pruning and natural falls being recycled for the formation of compost and green manure.
A modest help to the region, so suffered on this side of the city. And the birds remained.
Better, even small monkeys have settled down here.
For more details you can click on the photos to enlarge.
Photos: H. de Castro & Mello.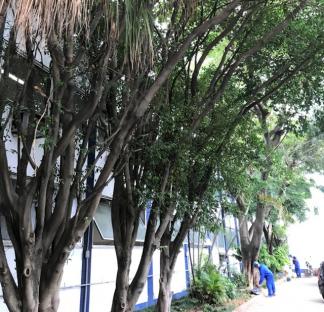 Natural from Thailand, these ficcus trees are generous shadow spenders.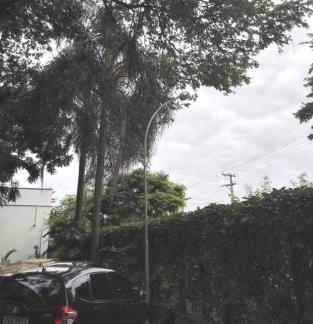 Sort of modest linear park has been formed, providing good shade for our office building.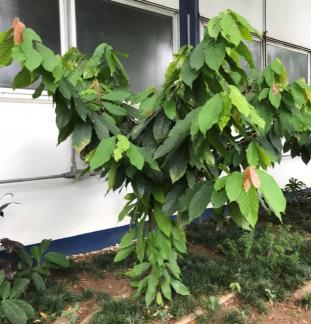 Theobroma cacao, cocoa trees. Natural from southern Mexico, they grow very well in Brazil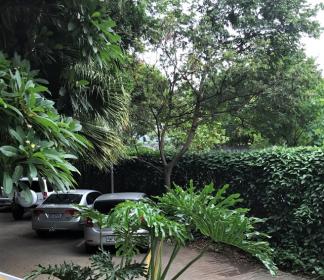 A nice place for birds and sometimes little monkeys calles Micos.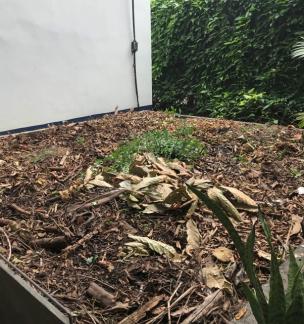 Our compost and green manure pond.