In times of fewer orders in Latin America and its recurring difficulties, Mavi has risked to build larger equipment with some degree of difficulty, extrapolating its normally more "standard" line. 
Now we are ready for the demands of manufacturing here equipment sometimes more sophisticated and usually imported.
With the right facilities for this, with travelling cranes moving parts up to 20 m, plasma cutting system, machining up to 2.000 mm parts we could meet some more sophisticated expectations out of our 5.000 sqm factory in São Paulo, Brazil. Under ISO 9001 by BSI standard as well as TÜV-Rheinland controls.
If you need larger vibratory equipment, Mavi can surely meet your demands, please ask.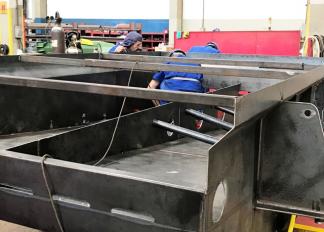 Larger machines are now made at Mavi, at customer´s request to avoid expensive imports.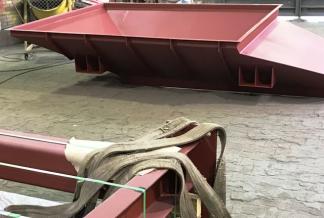 Our paint shop now fully protected allows superior finishing quality.
Modern travelling cranes as well as cutting & bending machines are available for the handling of larger pieces.
Vibratory conveyors up to 38 meters long have been assembled at Mavi, mainly for the sugar industry.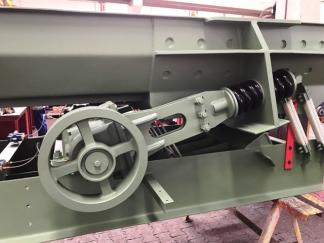 All the larger machining is also made at Mavi, for better adjustment and precision, like heavy eccentric conveyor drives.