Pioneers in Brazil with this type of equipment since the distant 1960s, Mavi is today surely the largest manufacturer of helical vibratory elevators in Latin America.
From applications such as the cooling of plastic pellets after extrusion and cutting (since in a small occupied area there is a long cooling path) to the heating of metal granules, cooling of urea grains to simple lifting of materials, for example grated cheese for packaging machines .
There are hundreds of machines in operation throughout the region and surely for your application Mavi will be able to adjust an appropriate  Mavicol proposal.
For more about Mavicol vibrating elevators, click here.
Photos: Eng. Ricardo Chiodo.
Click on the photos to enlarge them.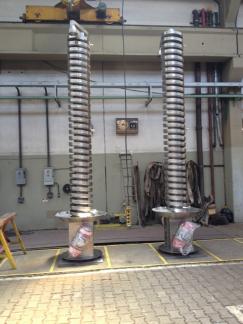 Cooling elevators Mavicol type for aromatic spice powders, with water system.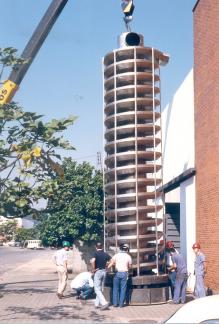 Large rubber pelllets Mavicol cooler. With cooling air operation system.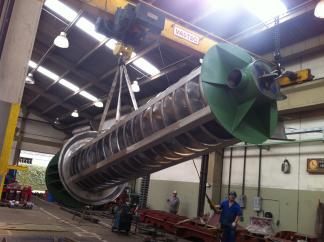 Preparing an urea granules for animal feed cooling Mavicol elevator, air system.