Fluidized bed coolers, dryers or heaters with vibration Viproc type are a good solution when searching for continuous processing of bulk materials.
Starting tests with our new equipment , a Viproc unit specially built for this.
For example checking the cooling time of fried pork skin to allow safe packaging without damaging wrappers.
It works very well. Vibratory fluidized beds are widely used for drying, cooling or heating bulk materials. Continuously.
If you need help with a test with your material, do not hesitate to contact us.
Photos by: Eng. P. T.T. Bussius
To enlarge for more details, click on the photos.
Testing the cooling of pork skin fried in oil at 155 Celsius and succesfuly cooled to 24 Celsius in the lab unit.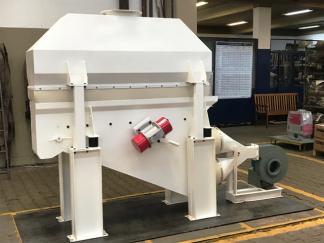 The Viproc vibratory fluidized bed processor is up and running at Mavi for tests. Call us for more on it.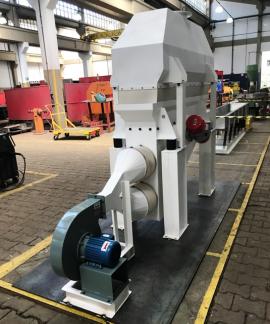 Air flow, conveying speed and other parameters can be individually adjusted.