Since 1980 Mavi manufactures Turbopen centrifugal screens for the most diverse applications.
From manioc flour to powder paint, from cornmeal to wheat flour, from soy starch to ground cane bagasse.
There are hundreds of machines in operation, where centrifugation can be more efficient than static or vibration sieving.
One or two stage machines, for two or three separations.
Simple in operation, with very low maintenance, executions in stainless steel and its alloys as well as common carbon steel.
For more about Turbopen centrifugal sieves, contact Mavi.
Photos: Eng. P. T. T. Bussius
To enlarge, click on the photos.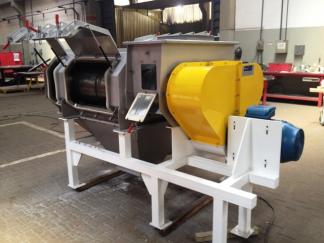 A tadem double version of a Turbopen 065 S screener for wheat flour, in stainless steel.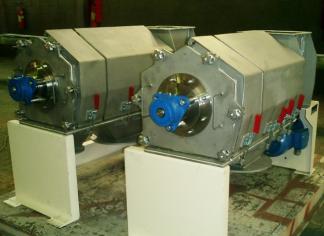 Two Turbopen 026 for manioc starch exported to the PRC, stainless steel.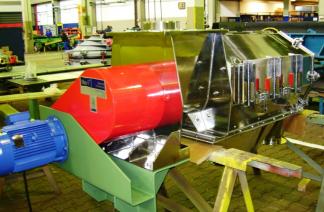 High gloss finishing for a grated cheese processing company.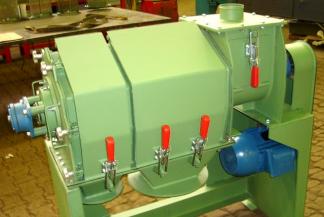 Simple carbon steel execution for powederd epoxi paint re-processing.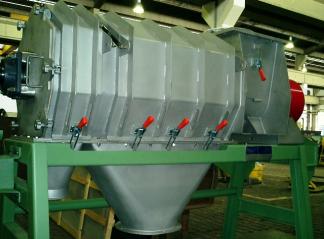 Glass spheres blasting finish for a Turbopen 065 S for manioc starch screening.