Mavi  in 2021 is beating some records regarding stainless steel vibratory equipment. 
Latin America is a major producer of food and food related produts. Many processing companies are choosing locally made equipment, specifically in Brazil, Argentina and Chile. 
These are countries with a long experience regarding food processing equipment. Local technical assistance and faster delivey are the main reasons
Like cooling and drying powders of all types, screening, sizing and conveying, sugar, cereals, fruits, biscuits, bread, etc.
We are quite confidente Mavi is the number 1 manufacturer for stainless steel vibratory equipment in Latin America. Sugar probably the product most in contact with Mavi equipment. Mainly screeners and conveyors.
If you need stainless steel vibratory equipment, please ask Mavi.
Photos: Eng. P. T. T. Bussius
Click on the photos to enlarge.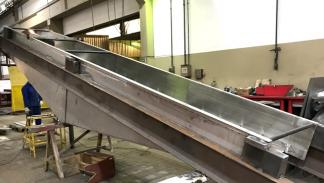 Stainless steel body of a Vical-T conveyor for sugar.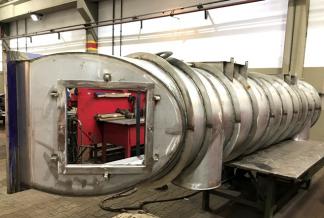 Welding a collecting hood for a fluidized bed cooler Viproc type from Mavi.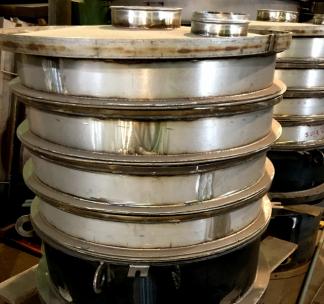 Rotopen screeners for light chocolate powder.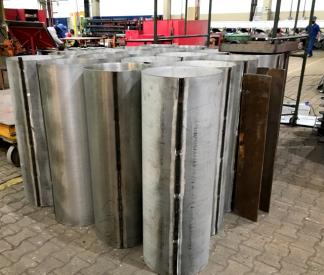 Welding tubes for Velocan stainless steel vibratory conveyors for soy powder.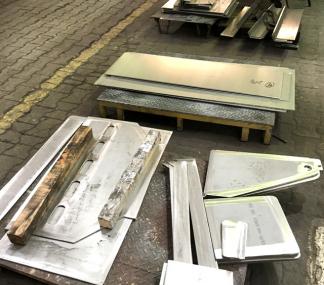 Stainless steel parts for the assembly of a Velocan conveyor for chocolate powder.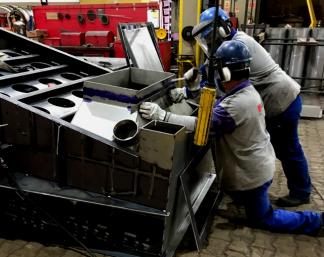 Another Vibrapen screening machine for sugar, almost 400 delivered in Brazil since 1995.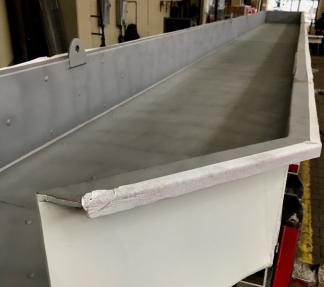 Revitran  stainless stell conveyor for sugar, this time for Argentina. Over 3.000 meters total delivered in Latin America to sugar mills.